My beautiful and wise (and patient!) girlfriend had mentioned upon occasion that some day she'd like a knife with a pink handle. I'd considered doing some homebrewed Micarta (Mycarta) using cloth from an old garment of hers. And then, one day whilst perusing the selection availalbe in Woodcraft, I came across a chunk of pink ivory.
Pink ivory isn't ivory at all, but a wood that comes from Africa. It's very hard and dense, and wasn't particularly easy to work.
I made her this little purse knife for her birthday present, although one thing and another led to it being a late present by several months. I estimated that three of my fingers would equal the breadth of her palm and shaped accordingly. It came out fitting her perfectly.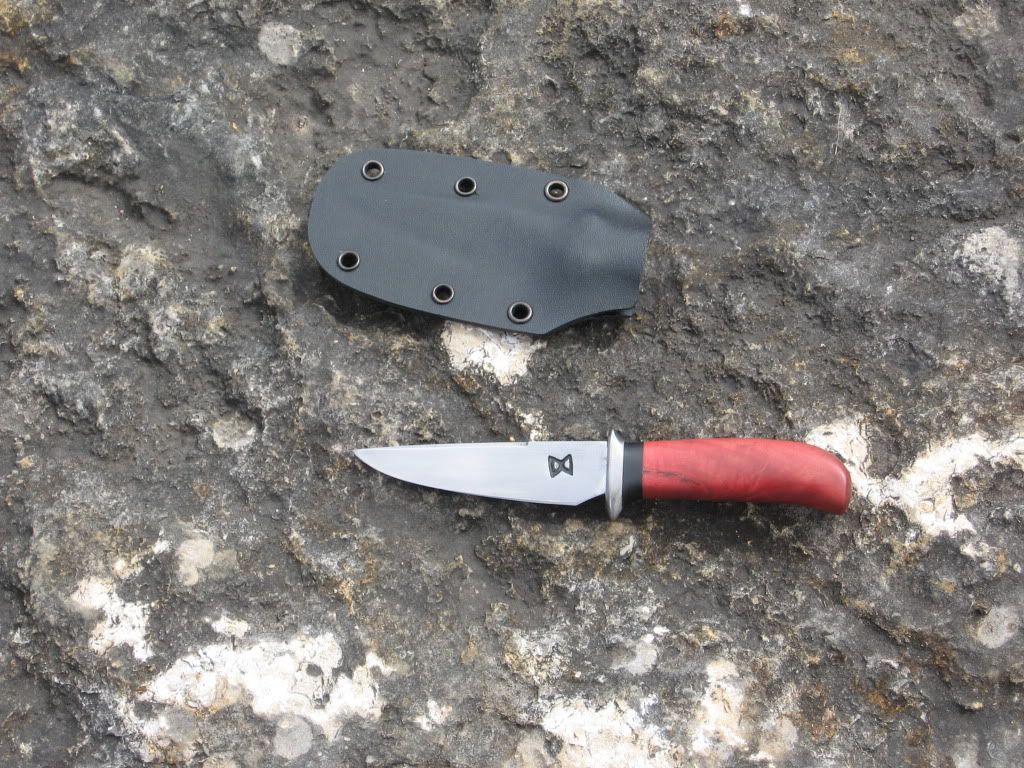 The blade is forged from automotive coil spring and quenched in veggie oil. It's a bit hard to tell from the picture, but there is a false edge running 2/3 the top of the blade. The double guard is a piece of flattened out railroad spike. The spacer is ebony, the rest is pink ivory. The sheath is Kydex, and the first one I shaped around a double guard.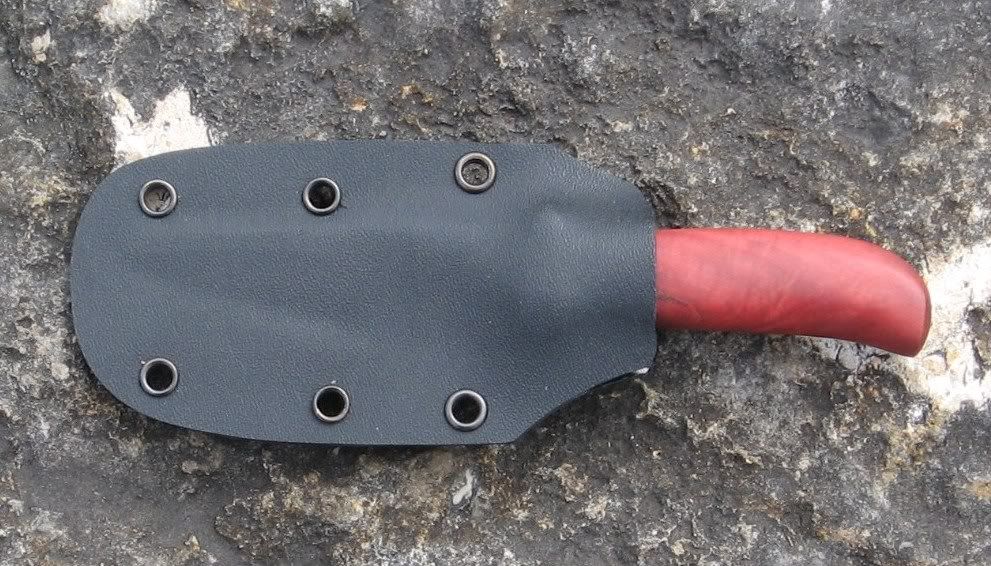 This has been finished for a little while, but I had to borrow it back to get some pictures. She is quite pleased with it.