Sweet Godess(es)!

I totally never realised just how much stuff you've done Inev. Wow...
But, as per instructions, I have a panel for you to colour: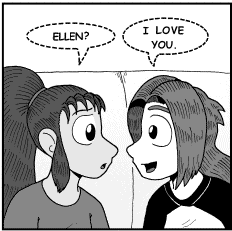 And for your trouble, a complete Santa Ellen outfit rendered in variously coloured chocolate. Probably useless as a garment, but never really intended for that purpose anyway...