Turn 37
Bob jumps to Abby and tries to carve her out using his dagger, it doesn't go well he makes a small crack in the ice but breaks his dagger in the process, he feels the heat of the fire burning behind him and notice some small drops of melted ice dripping from her frozen prison.
He jumps down and opens the chest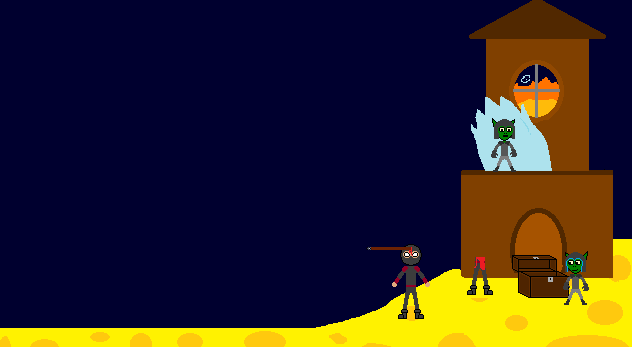 Finding awesome loot inside
http://picasion.com/
The king's crown
—give to the king to get your reward
The shield of wonder
—when hit during combat strange things happen (see spoilers )
The dumb men's guide to magic
—teaches you magic (see spoilers)
SPOILERS:Since I have planned nothing for the game and make it up as I go, I face a little problem I don't know that many spells or Random effect s to use in the game that's were you guys come in.
if you know any fun , cool crazy or just plain old psychotic spells or effects, that I could use in the game feel free to send me a pm or post it here in the thread, I looking forward to all the wacky idea's you might have.