The basic jist of this game is that you take the image below, which is a sample from a future comic, and put in your own dialogue.
Whoever enters with the best dialogue (according to me) wins!
I guess a prize could be a digital sketch of anything the winner wants (within reason, perverts!), depending if there's enough participants.
Enter as many times as you like.
No altering the image to suit your needs, although you can make an additional panel (or whatever).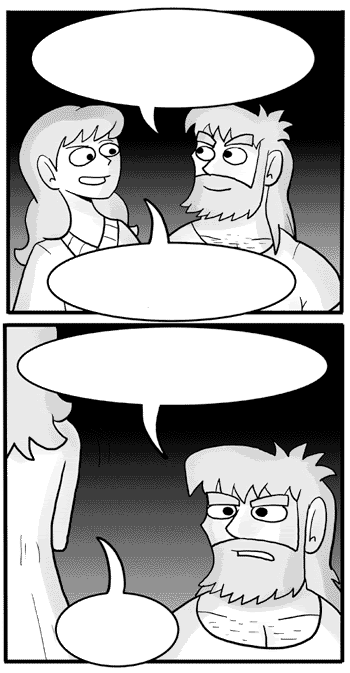 Contest ends when the strip this sample is from airs on the site!