righto, since this seems to be the regular format for art submissions around here, I shall follow the league. I'm a comic artist myself 07/and have drawn graphic inspiration from EGS on many occasions so it's only fair I give a little back. Let's start off with some backgrounds: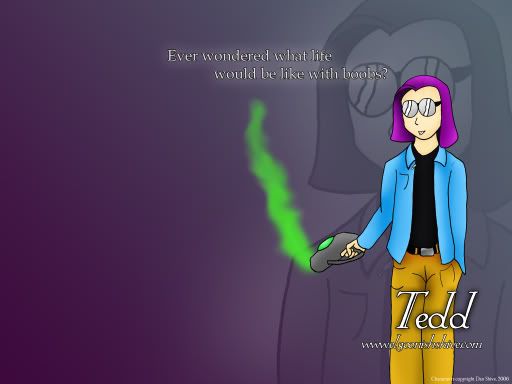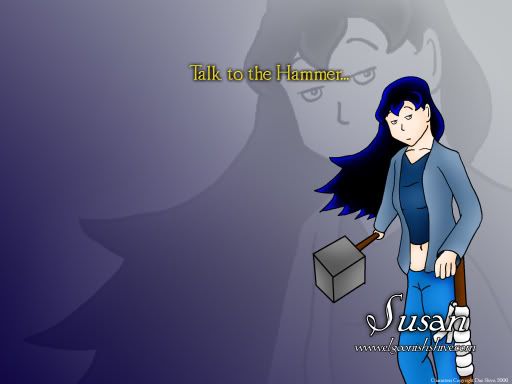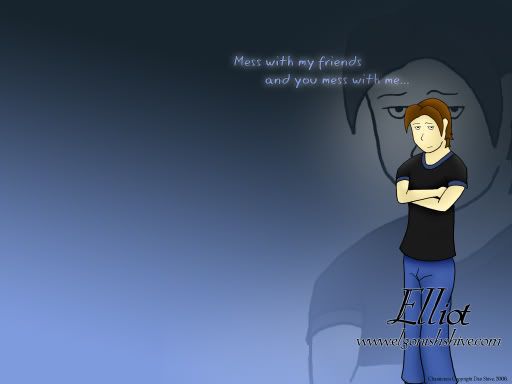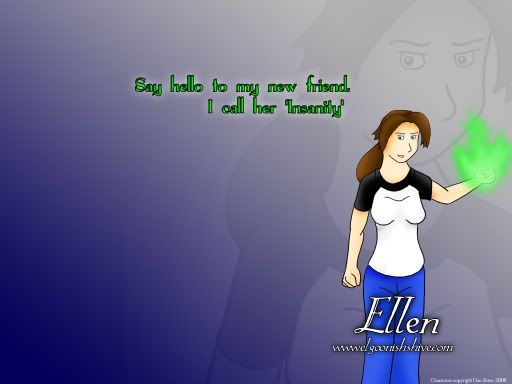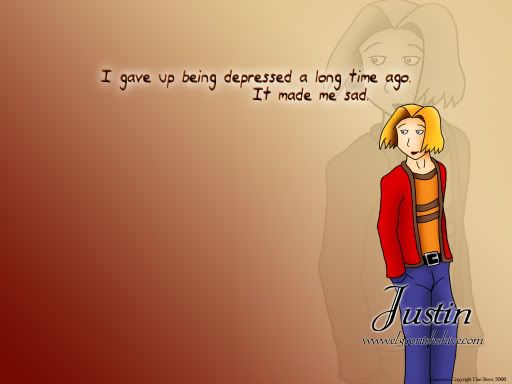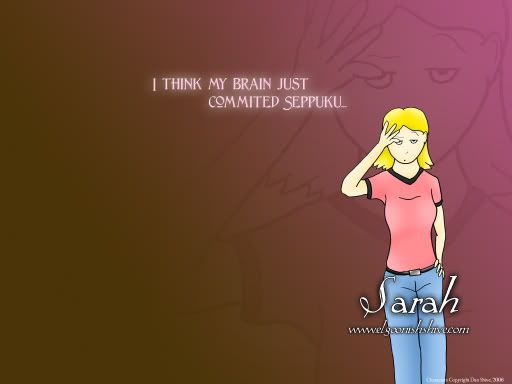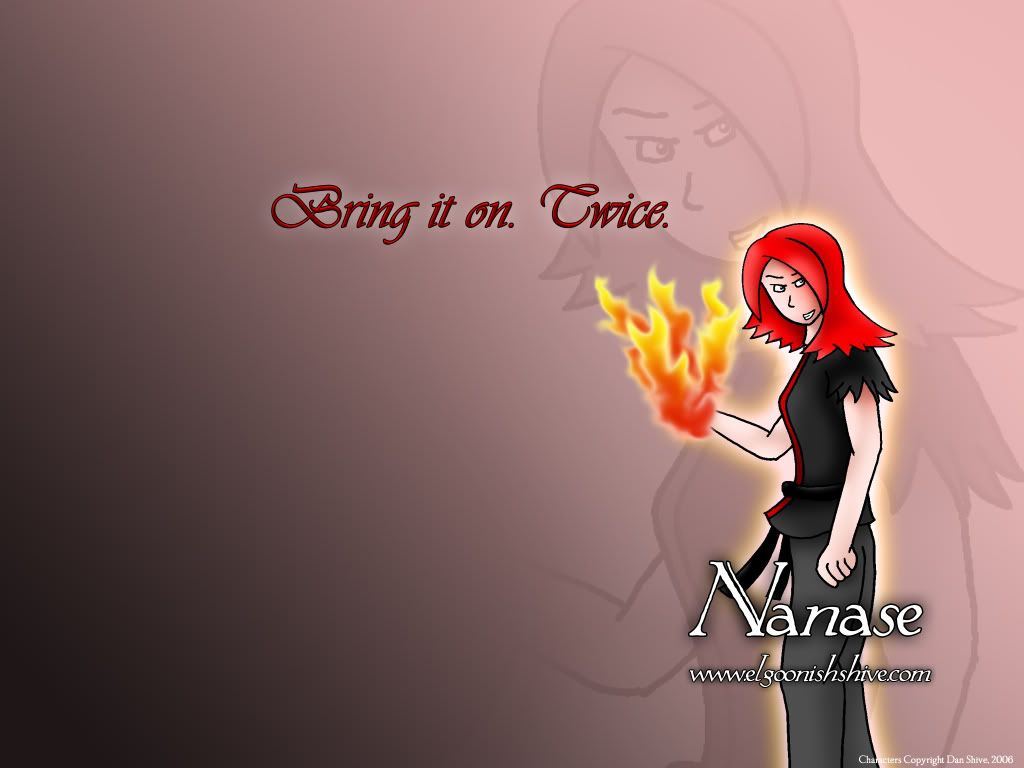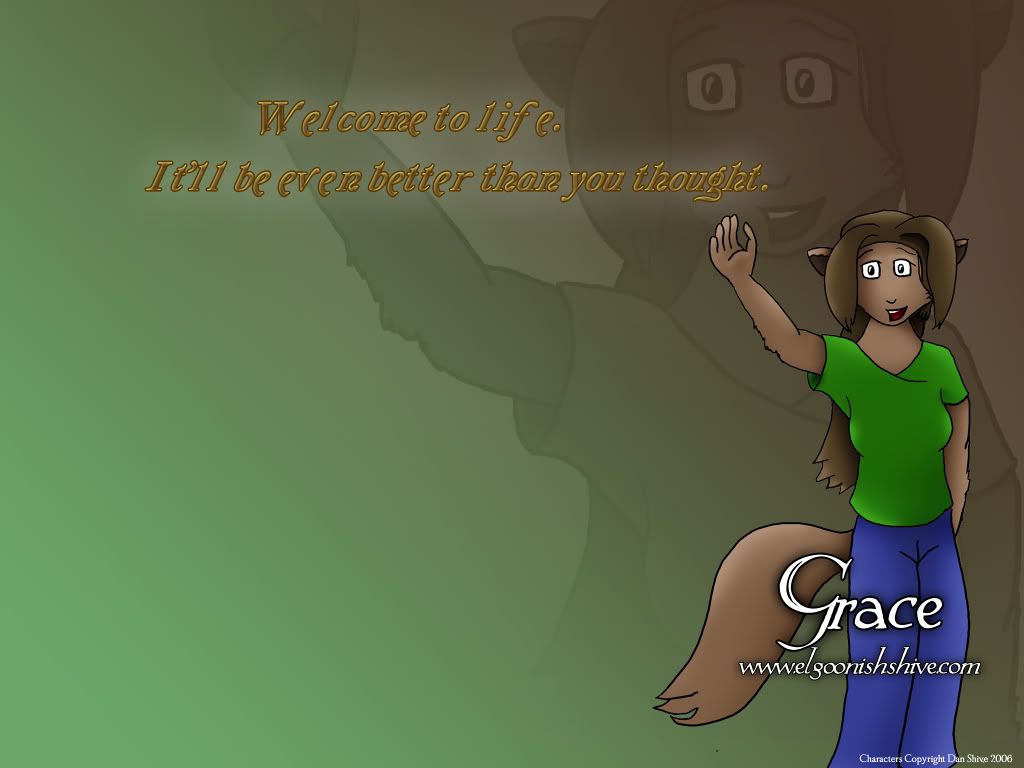 I'm fairly happy with these, there are some small perspective errors such as susan's right arm and elliot's crossed arms, but overall they look pretty good. Now, the actual pics are about eight times as big, but due to photobucket's resize have been minimized. If anyone wants the full copy, just ask and I'll upload the proper sized images to a seperate hosting account that doesn't downsize my files. I can also do avvies of them if you want. I plan to do one of these for each of the primary cast, plus possibly hedge, Damien, Nioi and Mr Verres. If you want a specific cast member done up like the above, feel free to ask, I'll probably oblige...
I only have one other piece of completed EGS fanart, which is on the links page of my website (I can't find the image or I would have posted it here). However, here are a few you might enjoy to show you what I can do
birthday present I did a bit back for Brillian_troy, featuring samantha wolf of the wotch.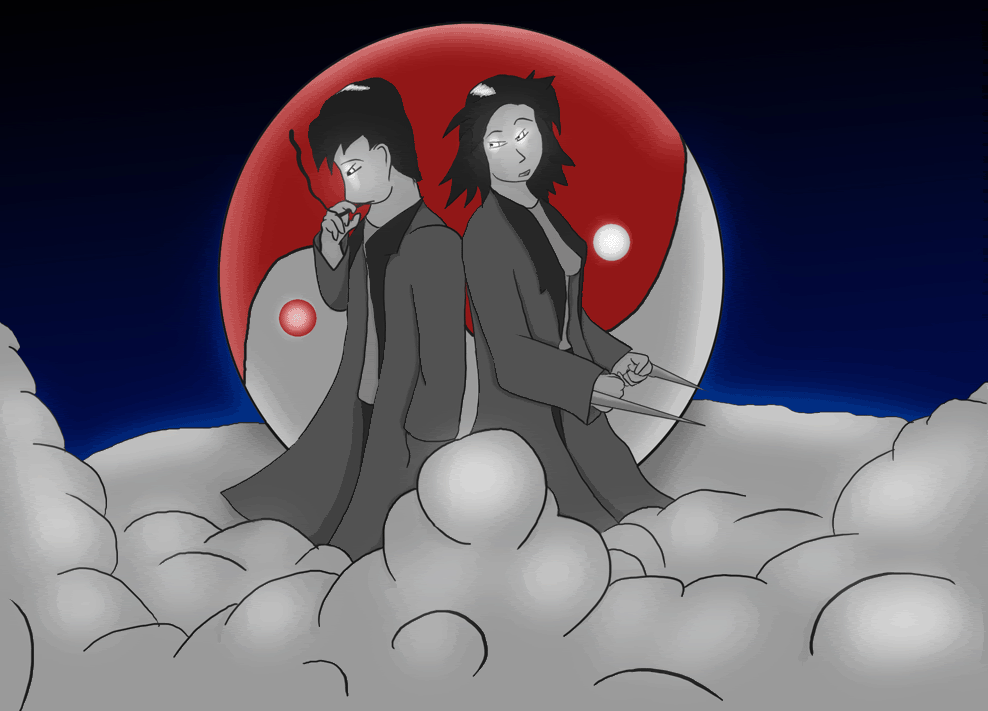 Yuki and Yukyi, a male/female were, also from the wotch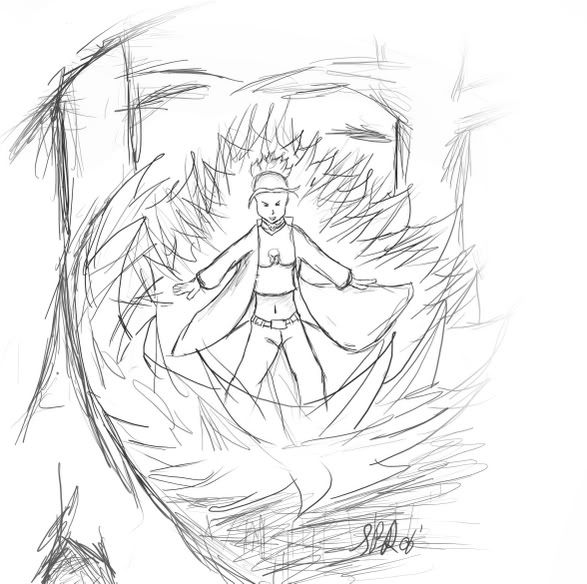 Fanfic inspired sketch of cassie, also of the wotch. Can you see a pattern here?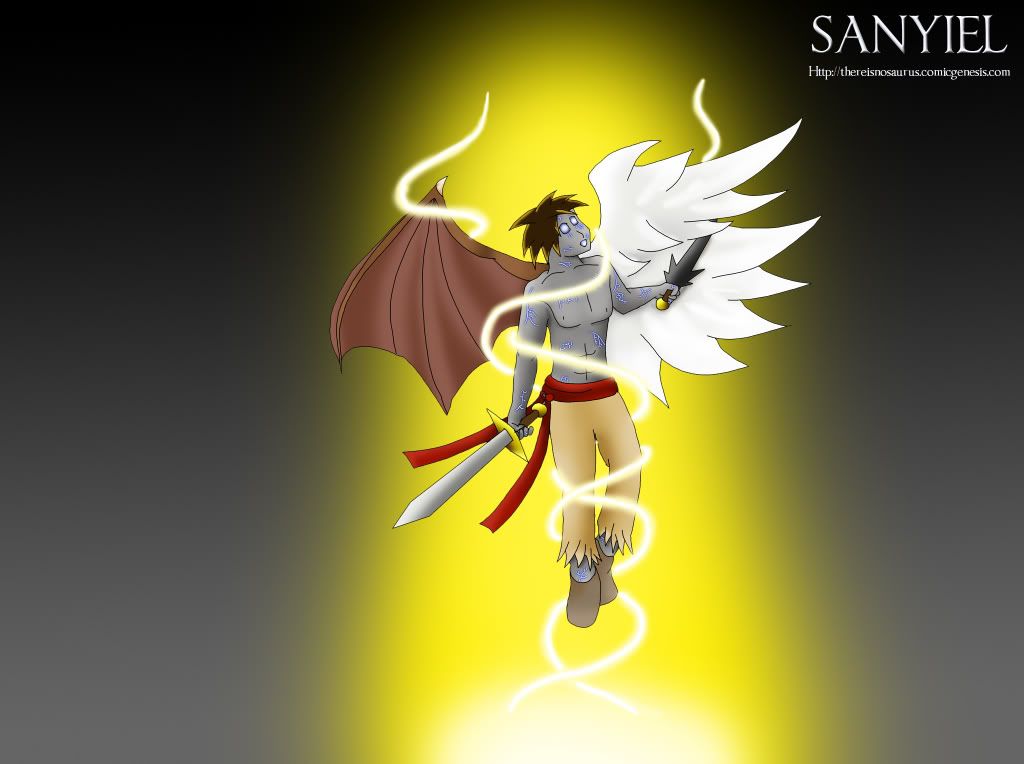 A background featuring Sanyiel of my own webcomic. this is probably one of the pictures I am most proud of