So this iz liek a piktur thread lolz post ur pic plz. Since gursh kinda mentioned in the SQ forum bringing this back up since a new generation has come into full swing, I decided to bequeath his arbitrary, abiguous whatever. But before I post the mug of the man that gives children and teenagers nightmares, I thought some of you might want to see the past crew. But even if you didn't, that's too bad.
This is maorta, another sonic fan and forerunner of the PWNED pics. He was also the co-founder of the Mighty Bowler Hat.
Cotswall, acted like the forum/village idiot at times when he was drunk off his ass and brought a light humor when he wasn't. He can testify that beer in excessive amounts can be bad for your grades.
YAY ITZ MASON TEH 1337 BIOLOGIST. Poor masonwheeler was under the deulsion that everyone wanted to know everything that he knew. He was motw's bestest friend though so he got along great with everyone.
this young lad is lightsabermarino, mario enthusiast and dedicated fan to Nintendo products and anything final fantasy related, as long as it was made by sqauresoft.
Roen Hitashi, mastah of the nasty mustache. Very soft spoken, he liked anime, drawing portraits of his nasty mustache, and more anime. And swords.
Here's the only remaining picture of APE, and it's too bad I don't have the other pic she posted here that was a little bigger and more recent. I'm surprised she even posted after that first one since everyone was all "OMG UR SO HAWT POST MOAR PICS PLZ". Poor child was surrounded by perverts.
I don't recall motw ever posting here, but since he talks to much about his wife I thought you all might want to see what she looks like since he's always bragging about her. I figure it's only fair you all see the woman who rapes him every morning/day/night. Here is Barbie.
And finally, here I am. I'm the Italian one, and if you can't guess who that is then you're just retarded and don't deserve to know anyway.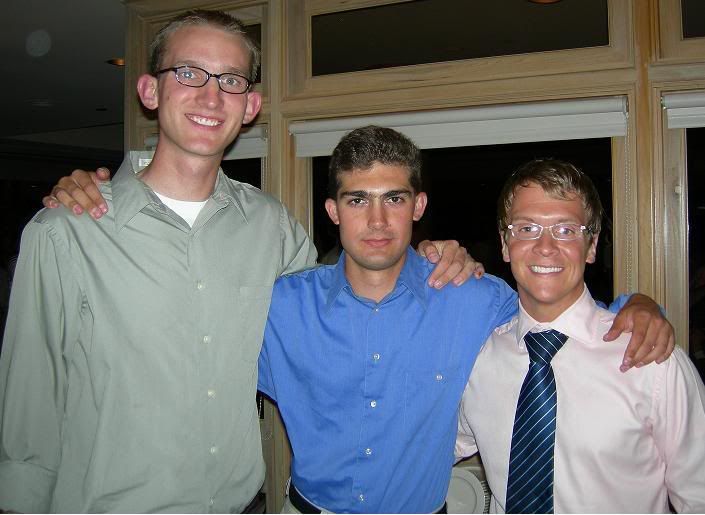 Now it's your turn, bitches.