Hollowfang moves and examines the box. It appears that the box has no bottom. DarkRoot examines the background it looks almost real but with almost a painted quality to it.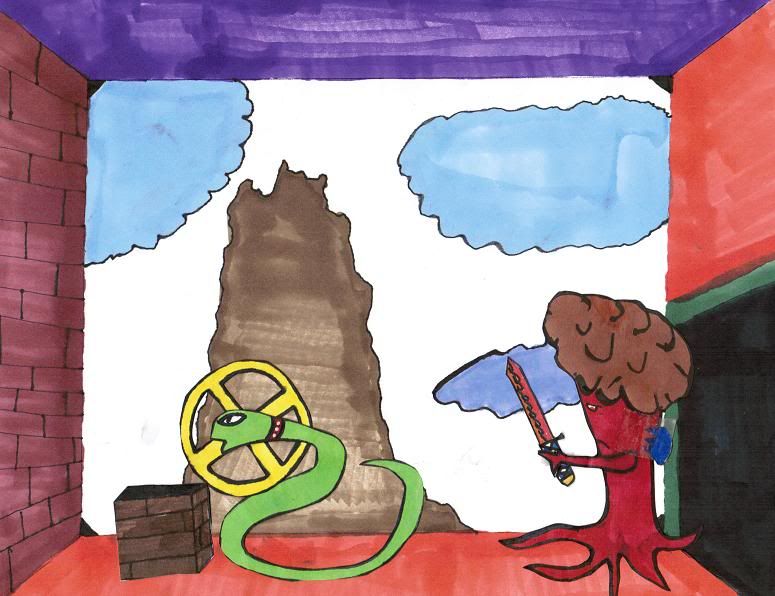 Jack finally wakes up and starts moving towards the rest of the group.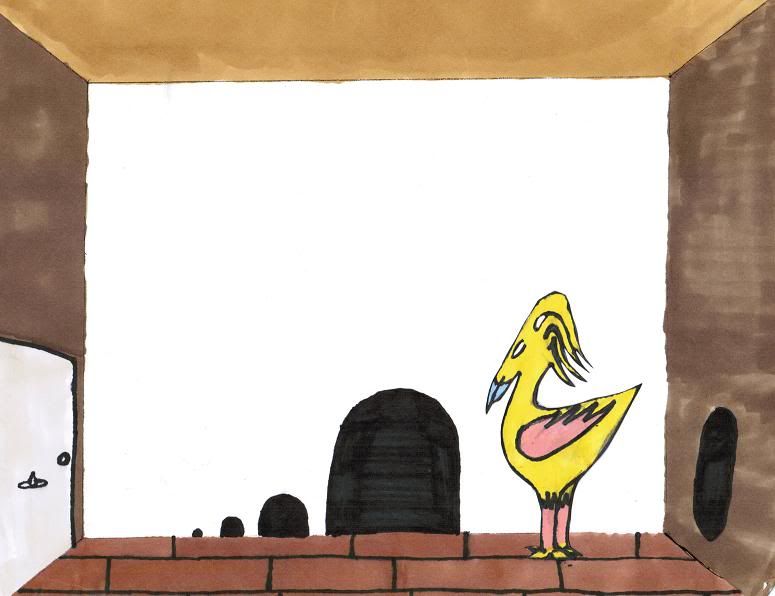 Orka cpntinues to dig and in barely able to make any headway. She does climb into the little bit of a hole she has made.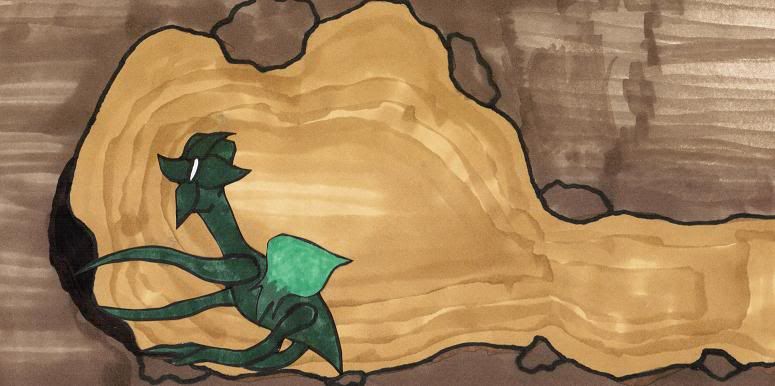 PinkNose questions the demon about the staff.
"It is a recharging magical item thus has infinite uses and it looks like it can heal around 1 HP."
it says before PinkNose moves down into another room.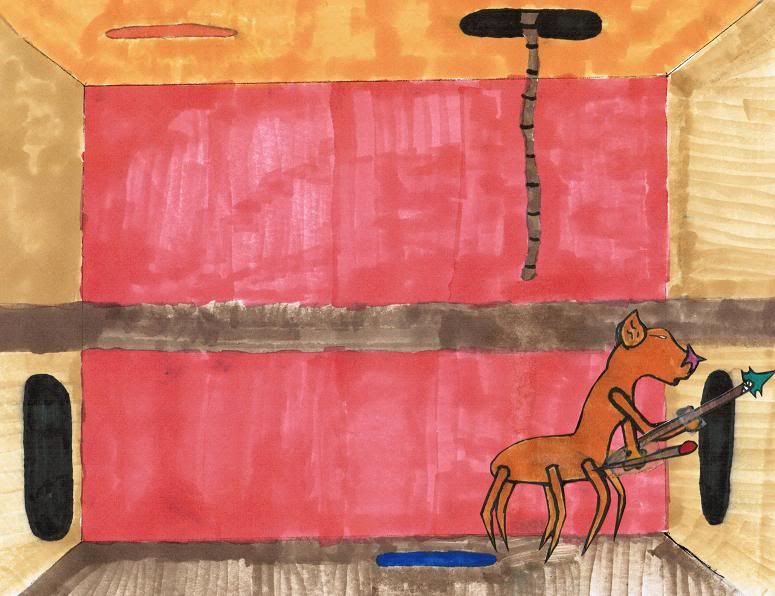 Cockadoodle takes a sip from the fountain and regains her health before moving down into the store room.
"Welcome to Beezlebub's Weapon stand."
it says cheerfully.